frozen yogurt
Beat the Summer Heat
Allie's Frozen Yogurt uses some of our fruits to create excellent summertime treats. Our Fruit Flurries in particular are very popular: they are great for on-the-spot refreshment, and for inspiring more frozen creations at home!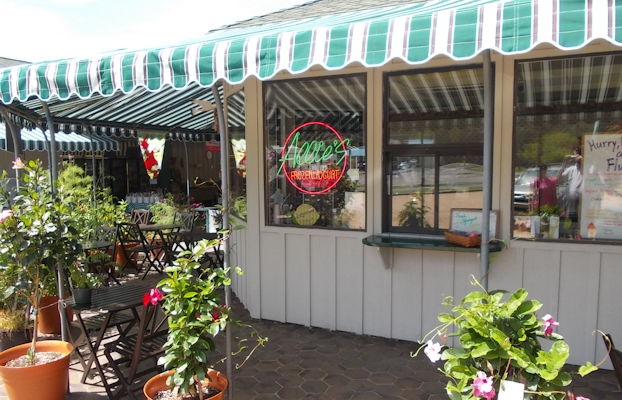 Our Selection
The selection at Allie's Frozen Yogurt stays fairly constant. However, if you want the best there is to offer, just ask what fruits are in season, and what we can make with them!
Fruit Flurries

Our specialty. Have berries, peaches, and/or bananas blitzed with frozen yogurt to create an amazing treat.

Frozen Yogurt

Peach, vanilla, chocolate, strawberry, peach-vanilla mix, and chocolate-strawberry mix frozen yogurt, available in cups or cones.